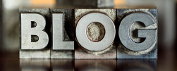 Jump straight to our blog for information and discussion about marketing and business related topics.
Some of the sites published and managed by Mill Services:-

Freesat has really taken off in the UK, now with over 3 million receivers in homes. Get the latest Freesat news here, plus reviews of receivers, recorders and integrated TV's.

For your regular dose of anime and manga news and features, make sure you check in daily at Asgard Anime.

Lottery Syndicate World is the world's leading online lottery portal for players and operators of lottery syndicates. Includes reviews of online lottery syndicates from all around the world, plus the latest lottery news stories, questions and answers plus advice for syndicate managers.

Personal finance and more for the UK market. From online banking, to learning all about stock trading.