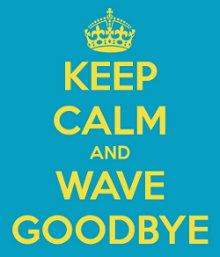 Have you had 'that' email from Clickbank? Things have changed, and despite years of happily selling your product, suddenly it's no longer welcome..?
It sucks. But it's not the end of the world.
Or maybe you just want a platform that's easier to work with.
There are good alternatives available for vendors which should have you up and running in no time.
Note: I should point out that if your product got kicked for being garbage with really high refund rates, then you really need to improve your product. This is really for those caught in the crossfire when policies change and a cull hits.
Clickbank are of course entitled to exclude or include whatever types of product they wish. It's their marketplace. They're also entitled to change their mind too – even if it did just cause you a massive headache. Like I said, it sucks, but what's done is done.
I hope you also love any products I recommend here as much as me. But just so you know, our site may receive a small share of the purchase price if you choose to buy after following a link on this site. It doesn't change my opinion of course or the price you pay. Just to be clear.
Clickbank Alternatives 2022 (For Vendors)
First up we have 3 options that are pretty much straight plug-in replacements:-

Paydotcom are based in New York and have been around since 2004. They are a lot like Clickbank, and even have a Marketplace just like CB. There's over 400,000 affiliates using the platform and you can sell digital OR physical products there with one-off or recurring payments. It's an easy integration with Paypal, plus you can receive credit cards, and cheques/checks too.  You get the stats and campaign tracking that you need and should expect. It's also an instant payment for Vendors (no holding on to reserves). It's free to join and there are no product setup fees. If you have more than 1 product to sell, you pay a one-time $29 and can add as many as you like at no extra charge! Fees on sales are fixed, being just $1 to $3 depending on retail price. You can even save on that by pre-paying. Click For PayDotCom

JVZoo is relatively more of a 'newcomer' – but still launched way back in 2011 (which is internet terms is of course pretty old!). As an alternative to Clickbank they are very similar – they have affiliates, a marketplace and specialise in digital products. It's popular with the internet marketing crowd in particular because they pay affiliates instantly on a sale via Paypal, and vendors can even offer 100% commission on the upfront product (great for list buildling purposes). They also allow for fairly complex sales funnels with upsells/downsells easily created with their Sales Funnel Generator. Similar for creating sales pages too – which you can also host with them. One time and recurring payments are catered for, and good tracking/stats. Also free to sign-up. Click For JVZoo

You may be more familiar with the RegNow or SWReg if you sell software, but it all comes under the umbrella of MyCommerce now, owned by Digital River. MyCommerce is for digital products only, no hard goods. Personally I find this a less user-friendly option, but the changeover from RegNow is fairly recent so things seem to still be under refinement. They also have a network of affiliates just like Clickbank, and the others above. Customer support is not great though. There are no signup or product activation fees, and per product fees start at 2.9% + $1/€1 depending on which pricing plan you choose (higher product fees = more payment options etc). Vendors get paid on 1st of the month for all sales in the previous month.   Click For MyCommerce
Other Options?
The alternatives above are the most Clickbank-like, and all 3 cover digital products. But you can of course move away from this style of 'all-in-one' vendor solution. There is the option of simply seeking out a payment processor, but this depends on how important affiliates are to you, or how good you are at stitching different solutions together.
The simplest option of all is to just put a Paypal 'buy now' link or button on your site. And this is fine for low volume use or just early testing. But you need a far more robust software solution for any reasonable volume or you'll end up spending all your time messing around with payments and commissions.
I'll come back to this topic in more detail soon, but take a look at 2checkout.com as an example of a popular option in the middle ground if that's more your thing.
Got a different platform you prefer? Let me know in the comments below – Thanks.