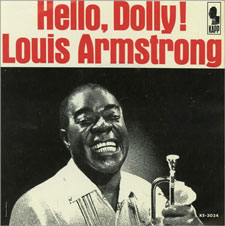 If you've ever installed a WordPress plugin, you've seen 'Hello Dolly'!
What the heck is it doing there? Just what does it do?
And more to the point, why does it sometimes insist on installing itself again every time you upgrade WordPress.
The Hello Dolly plugin has been included with WordPress since the very early days. And it's still included even now in the latest version.
But why?
It serves no real useful purpose, and was perhaps originally included to demonstate how plugins work.
What Does Hello Dolly Do?
If you ever bothered to Activate the plugin, you would find that all it does is put a random lyric from the song 'Hello, Dolly' (popularised by Louis Armstrong) at the top of every page of the WordPress admin area.
Yes, that's it 🙂
"Ahhhh, so it's a song?" Yes. This one:-
"Well, hello, Dolly. It's so nice to have you back where you belong…"
Does Anyone Actually Use The Plugin?
Incredibly, a lot of people do use it.
It has active installs of over 1 million! Although I suspect that's because most people have no idea what it does, and if they can safely deactivate and/or delete it.
You can of course safely deactivate it, and delete it too if you want (I know I do). The only difference it will make to your blog is the absence of song quotes in the admin area. Because that is literally all it does.
It is just a little bit irritating however that even if you delete it that it can reappear every time you upgrade WordPress. (NOTE: this no longer seems to happen – although it may still happen for certain hosts/script updating apps e.g. Fantastico – if it still happens for you let me know below who you host with and how you update WordPress).
Who Downloads Hello Dolly..?
The amusing, yet bizarre, thing is that despite it being included with every version of WordPress ever… if you check the current direct download stats at WordPress.org, it still gets downloaded hundreds of times every single day.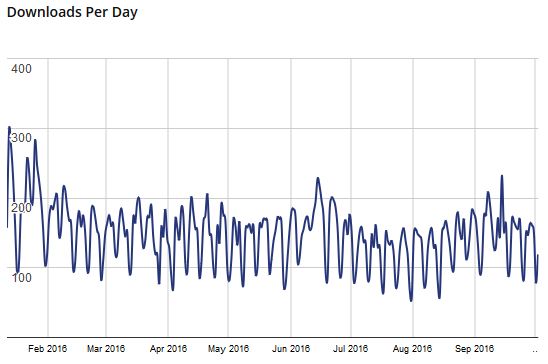 Did these people delete it, and then immediately feel a great lyrical void in their lives?
Were they hoping for an upgraded version with improved functionality? Enhanced lyrics, audio, maybe a trumpet solo.
Was it you..?