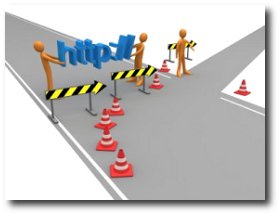 In a nutshell, it's really easy.
You don't really need software for this.
Whether it's php, asp or just plain old HTML, just a few lines of code is all you need to do nice clean looking redirects for your affiliate links.
I won't repeat everything here as I already wrote this nice and easy 'copy and paste' guide to redirect affiliate links.
(There you go you see – I told you it was really easy 🙂 )