You automatically get a 60 day money-back guarantee with Clickbank – so here's how to get that refund.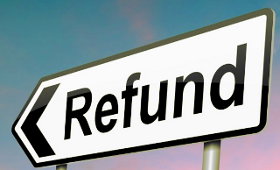 OK, first things first. Clickbank is a reputable, ethical provider of digital products – that's software and ebooks to you and me. They don't produce any products, they just act as the payment gateway and product delivery system for people who want to sell those products.
Now people can't just sell any old rubbish through Clickbank, products do have to be approved.
But sometimes there are products that don't live up to the marketing hype for example. Or maybe the vendor isn't being quite so forthcoming about that 'no questions asked money-back guarantee'. Or maybe you just accidentally ordered twice thinking it hadn't worked first time.
So because they are an ethical company, it is standard Clickbank terms and conditions that all products come with a 60 day money back guarantee. No matter what the vendor may say.
The seller can offer a longer guarantee if they like, but if it comes to a refund and it's inside 60 days they cannot say no or simply ignore you!
But the trick is in knowing how to request a Clickbank refund.
IMPORTANT: Don't try to abuse this. You can't request refunds just because you've finished reading things, and fancy some freebies. (Or you may find you can't order again with Clickbank in the future…)
Making A Clickbank Refund Request:
It's not quite as simple as it could be, so here's the step by step instructions:
1. Go to the Clickbank refund page here:- https://www.clickbank.com/orderDetail.htm
[opens in new window]
2. Enter your Order Number (this will be in the email you received when you ordered), and the Email address you used when ordering, then hit the Submit button.
3. You should now see details of your order. Click the Get Support link at the top left.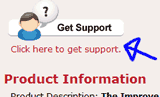 4. Now you'll be asked 'What problem are you having?'. Select 'More options…' from the dropdown list.
5. The 'Refund Button' will now appear. So just check the button, select your Reason, add any relevant extra comments and that's it:

So What Happens Next
You won't instantly be refunded. You need to allow 2 business days, as Clickbank creates a refund ticket and the seller is asked to respond to it.
The seller may simply agree to the refund, or they may present a reason why a refund should not be given.
But ultimately it's still up to Clickbank – the seller can't just say no! And if they don't respond at all, the refund will be made anyway.